Dikemark Psychiatric facility and environment
---
Dikemark Psychiatric facility and environment
---
I was one of 7 international artists commissioned by LandArt Dikemark, Norway.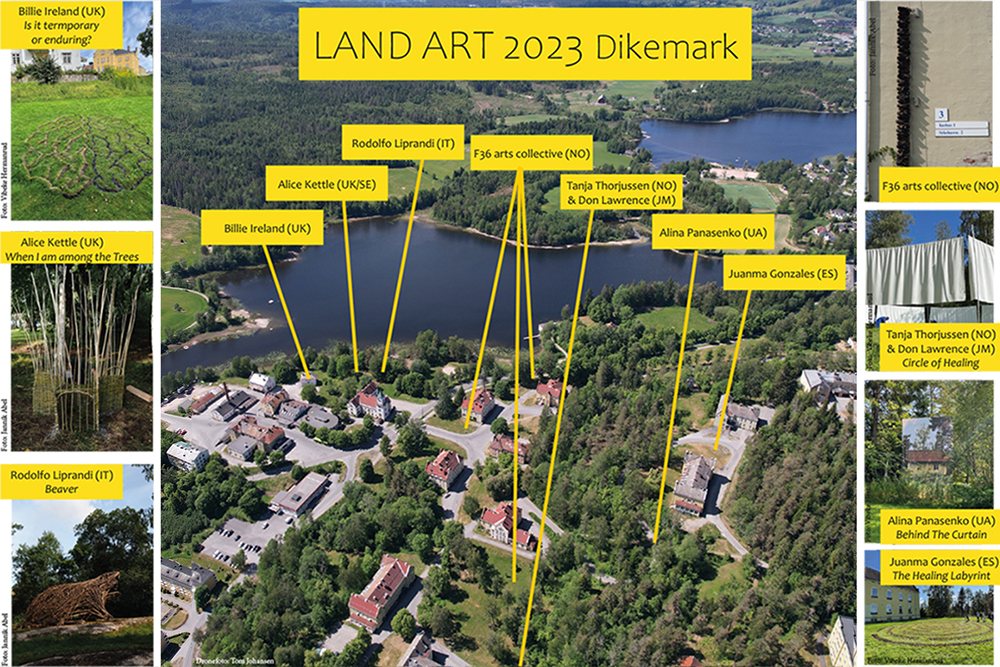 I made site responsive work based on my question 'Is it temporary or enduring?'. This title relates to mental health, ecological health and the work itself.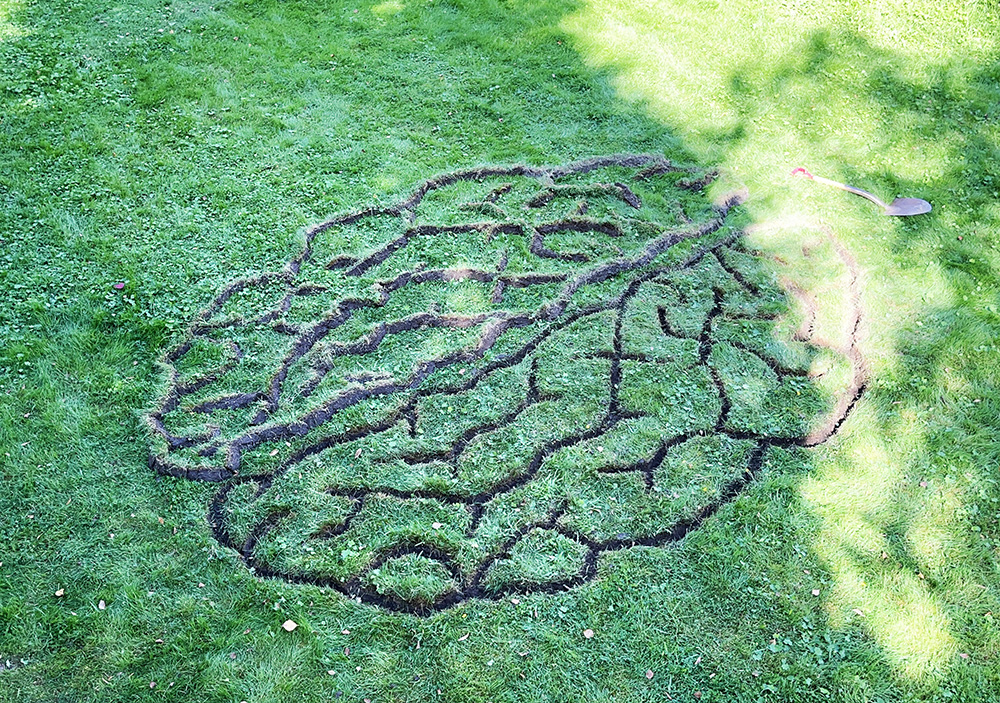 Exploring the massive site of the abandoned psychiatric facility I was drawn to its rich social and environmental legacy. It was a self sustaining community of staff and patients from farming to shoemaking. In retrospect I heard of the presence of 100 pickled brains on site used for scientific study, this presents a unique and ethically complex alternative context for the project. With a practice involving extraction, exposing and revealing the unseen this felt intrinsic to the idea of treatment or regeneration of landscape and mindscapes.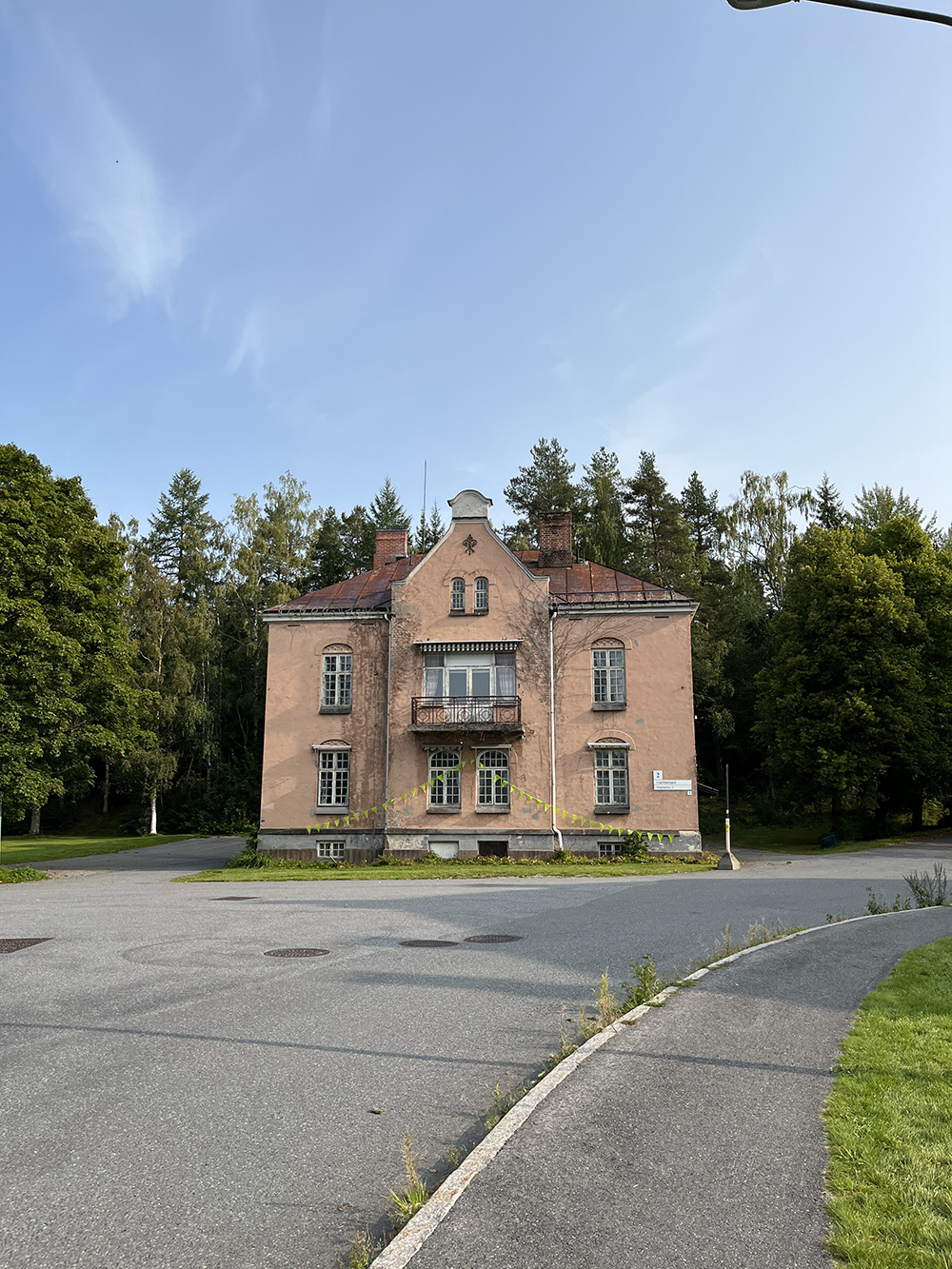 A process I revisit is an anti peat cut, this was first explored during a land art project for Artscape, Wales. I cut a famous welsh weave pattern into the ground. This spoke of the legacy of colonialism, slavery and rural poverty woven into the history of mid Wales and beyond. In Norway I exposed half a brain in the ground and buried biochar back into the earth, returning the turf to leave no trace. This action can be seen as an ecological act aimed at sequestering carbon for the future, contributing to carbon capture and addressing environmental concerns.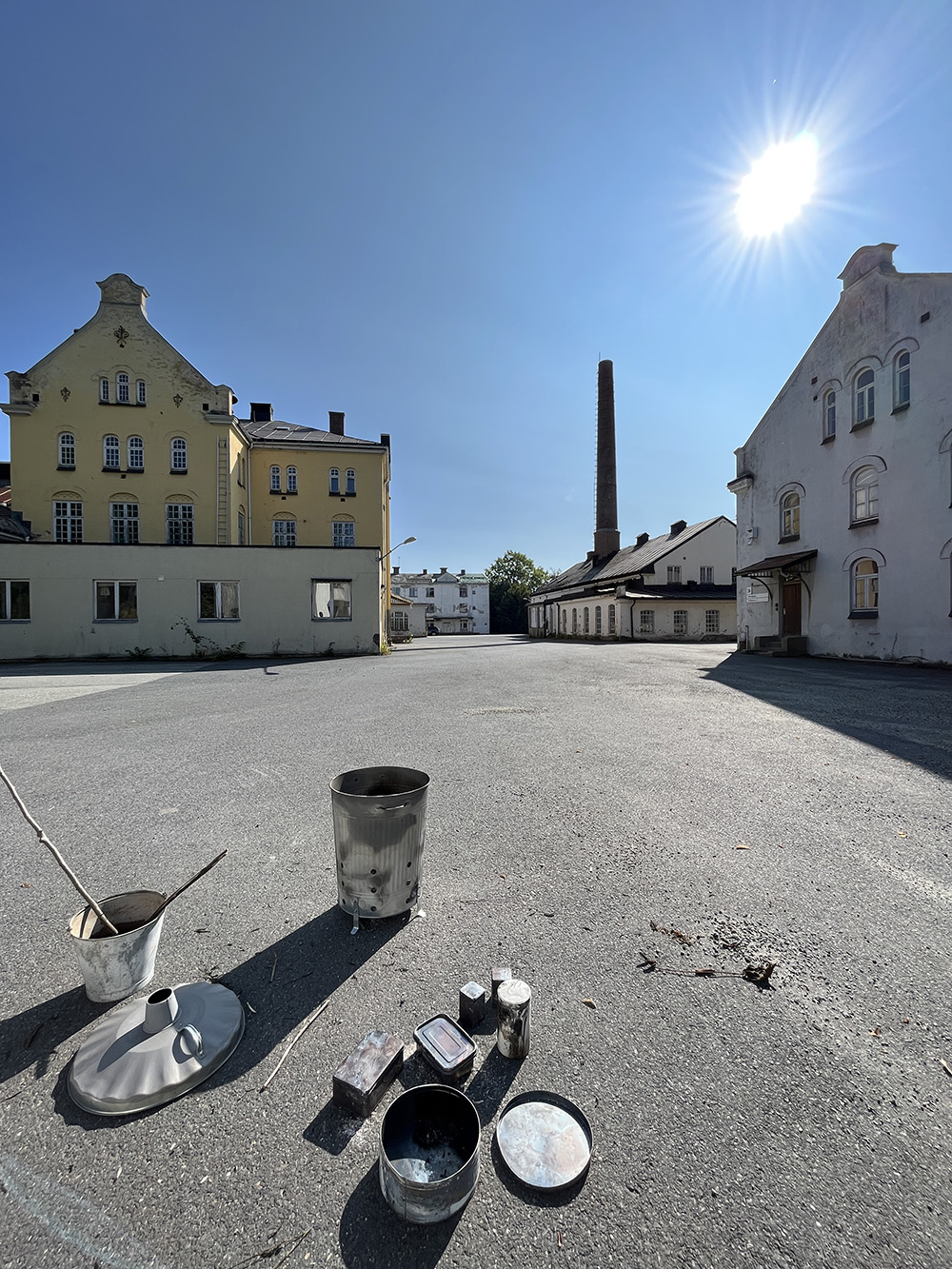 The projects had significant engagement of 1200 students which meant we had a wonderful exchange of ideas and viewpoints. Topics were biochar and its applications, carbon sequestration and natural carbon sinks. Invasive plant species and ecology. Mental health and the healing potential of natural environments. The environment and mind as resource or vital and sacred material.