CARBON LIFE
SINK BOAT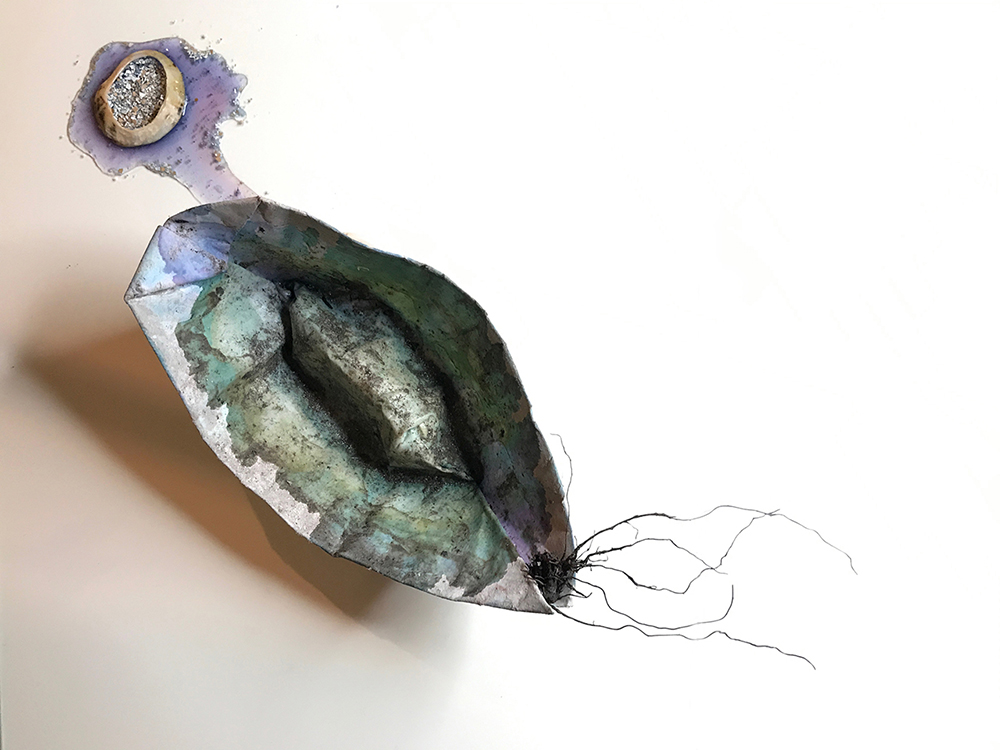 Too Sure To Shore: Handmade pH paper, dried plant root,
ground shell, homemade pH test water, Limpet Shell, charcoal
I use transformative actions on materials to investigate the part humans play in nature's complex processes. This award winning work was chosen as part of the group exhibition
Climate Changed
to be shown at Aberystwyth Arts Centre in Autumn 2021 (postponed until 2022).
This project is an ongoing exploration of my materials and process, creative, biological and chemical. The ritual of paper folding & playful basic scientific experiments exploring Ph modifiers, organic inks and photography lead me to return to the ephemeral and transient nature of material and life.
•
Currently, the ocean takes up about one quarter of global CO2 emissions from human activities. The uptake of CO2 in the sea causes ocean acidification, as the pH of seawater declines.
• In recent decades, ocean acidification has been occurring 100 times faster than during natural events over the past 55 million years. These rapid chemical changes are an added pressure on marine ecosystems. A reduction in carbonate availability reduces the rate of calcification of marine calcifying organisms, such as reef-building corals, shellfish and plankton.
• The combined effects of elevated seawater temperatures, de-oxygenation and acidification are expected to have negative effects on entire marine ecosystems and cause changes in food webs and marine production, and will also result in economic losses.
Source: The European Environment Agency
www.eea.europa.eu/data-and-maps/indicators/ocean-acidification-3/assessment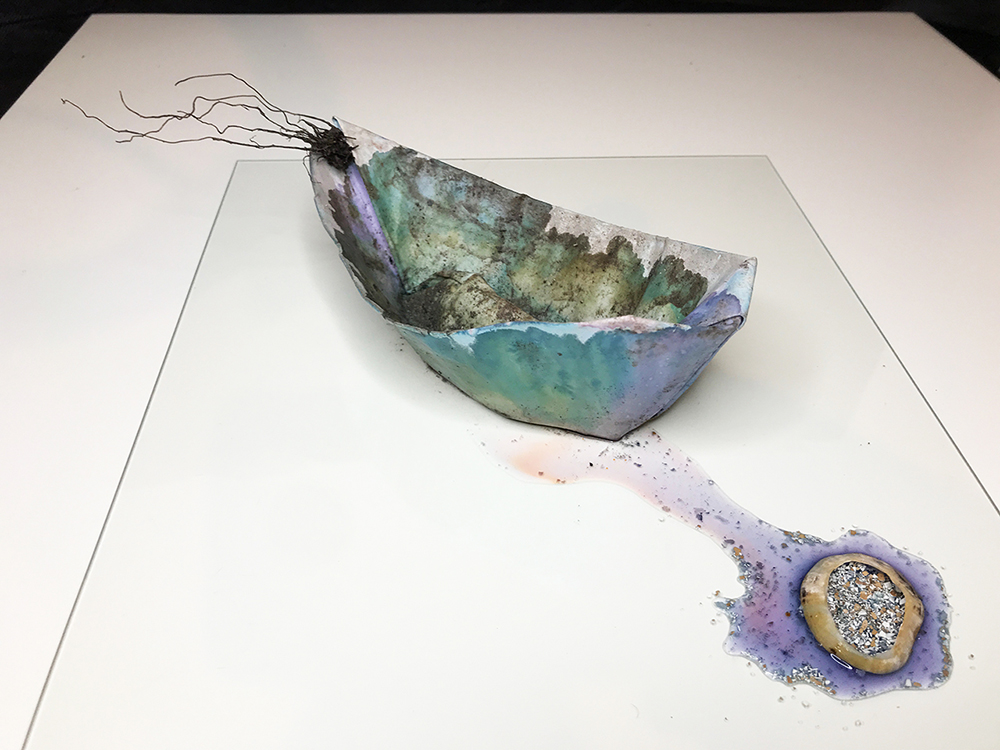 Too Sure To Shore (side View). Handmade pH paper, dried plant root,
ground shell, homemade pH test water, Limpet Shell, charcoal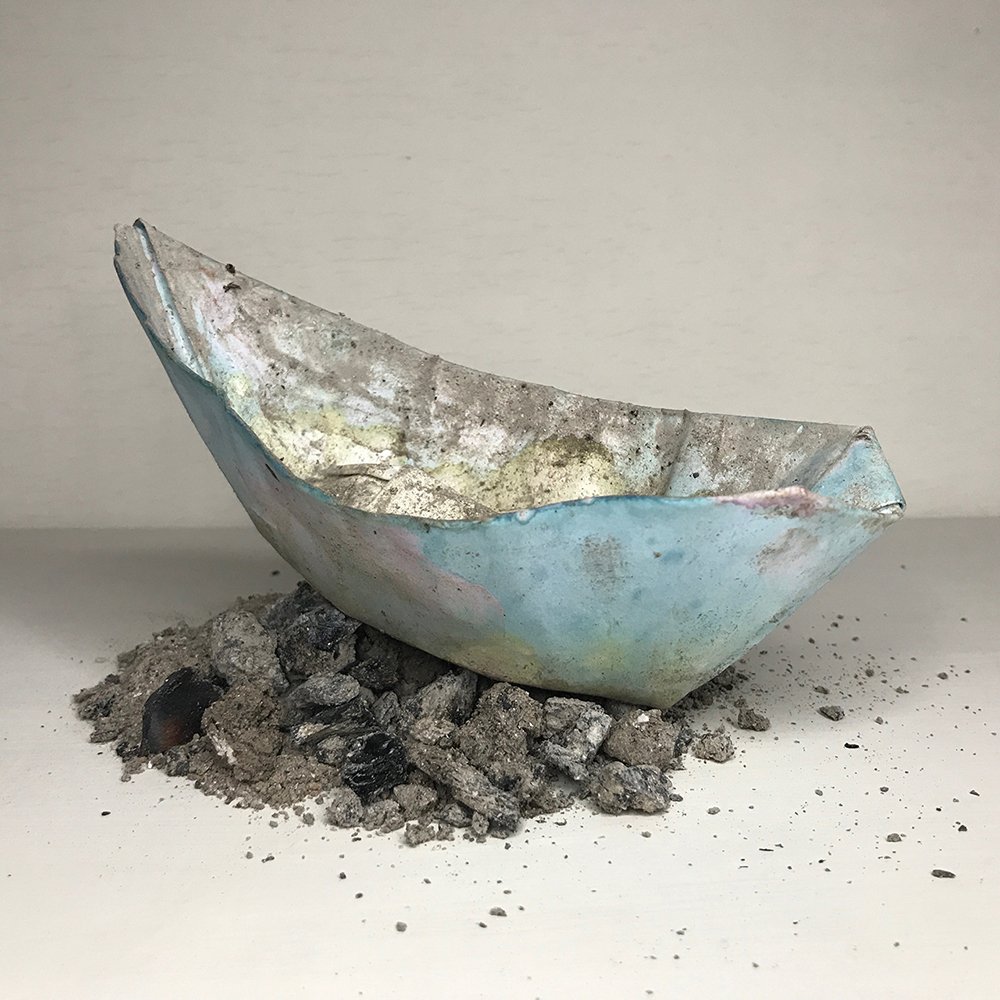 Stranding: Handmade pH paper, homemade pH test water, charcoal & ash