This self curated exhibition with fellow artists Pauline Woolley (Astro photography) and Paula Reid (Painting, photography & digital) showed works of exploration and was held in Nottingham at the Gamble Street Art Space.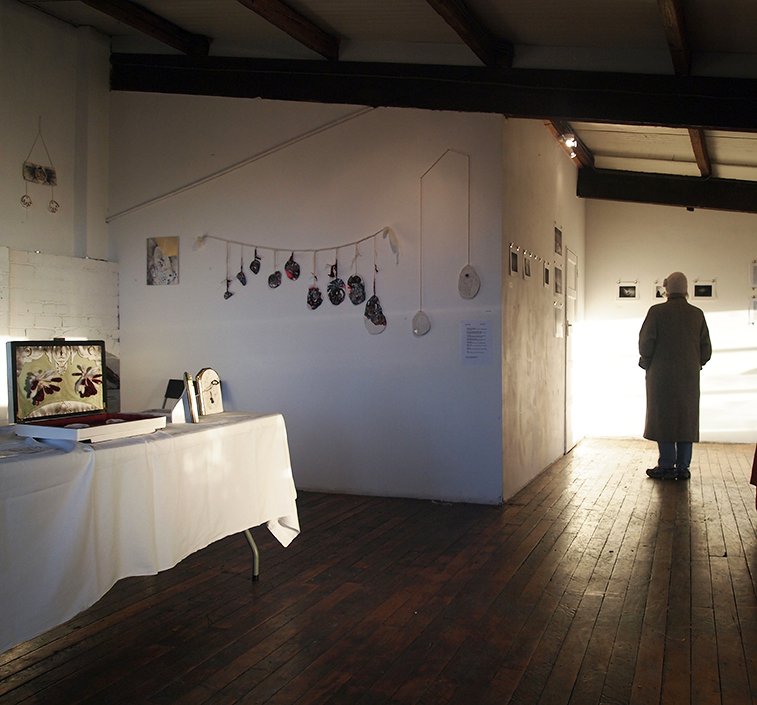 Gamble St Gallery, Nottingham
My works were made at a pivotal time whilst postpartum and during my second pregnancy. They reflect a time of joy, introspection, grief and visioning the unknown.
I was grappling without a guide the unexplored, unknown territory of gestation, birth and mothering. As with most new mothers I was thrown deeply into reflecting on my own childhood and mother's role. Having lost my mother whilst she still breast fed me aged two and now having identical twins growing inside me, there was a constant knife-edge of fraught fragility for their potential life because of TTTS (Twin to twin transfusion syndrome). This exhibition holds that space and time, of walking a line, a thread barely held and a deep mourning for what has been lost or potentially could be, all amongst the joy of nurturing my first born.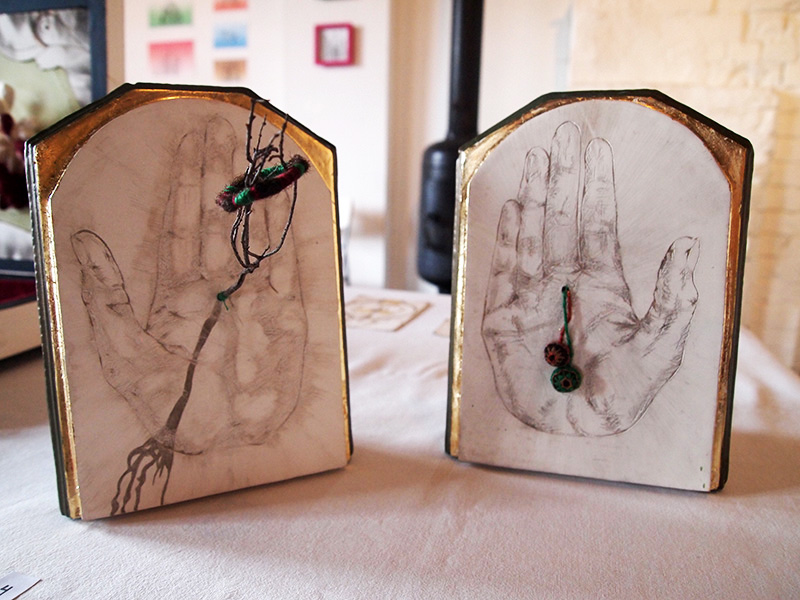 Life V Death. Clap of hands.
Carved traditional gesso and silver point, gold leaf, acrylic, bilberry branch, artists hair and cotton on wood.

I employed layering, pyrography, piercing and engraving on paper and using the ancient medium of traditional gesso on wood panel (as artisan icon painters traditionally use) for this work. These surfaces allows for layering and paring back of materials, the works swing between the abstract visions of the mind and internal body and its process to the more figurative reflections on my genetic family history.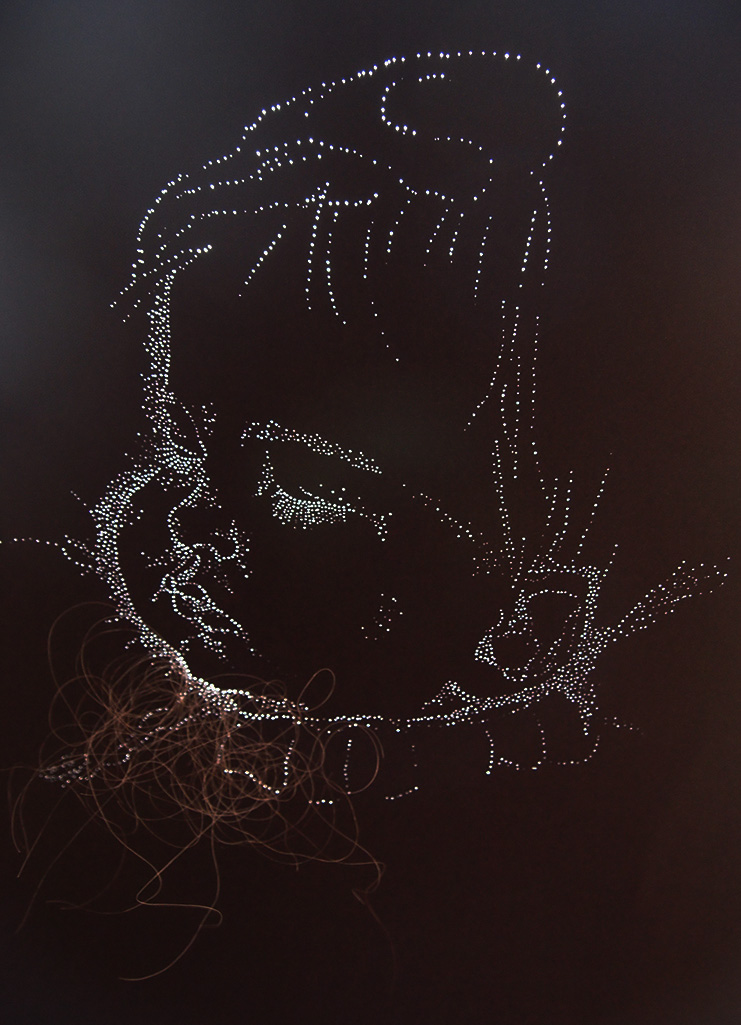 Pricked paper and grey hairs from my gestational period.

This watercolour was painted from a picture of the grandmother I never new. I pierced it to allow threads of light and it was mounted on a window alongside 'Baby Wisom' above, a pierced paper drawing of my daughter with a beard of wisdom sewn from my grey postpartum hair loss.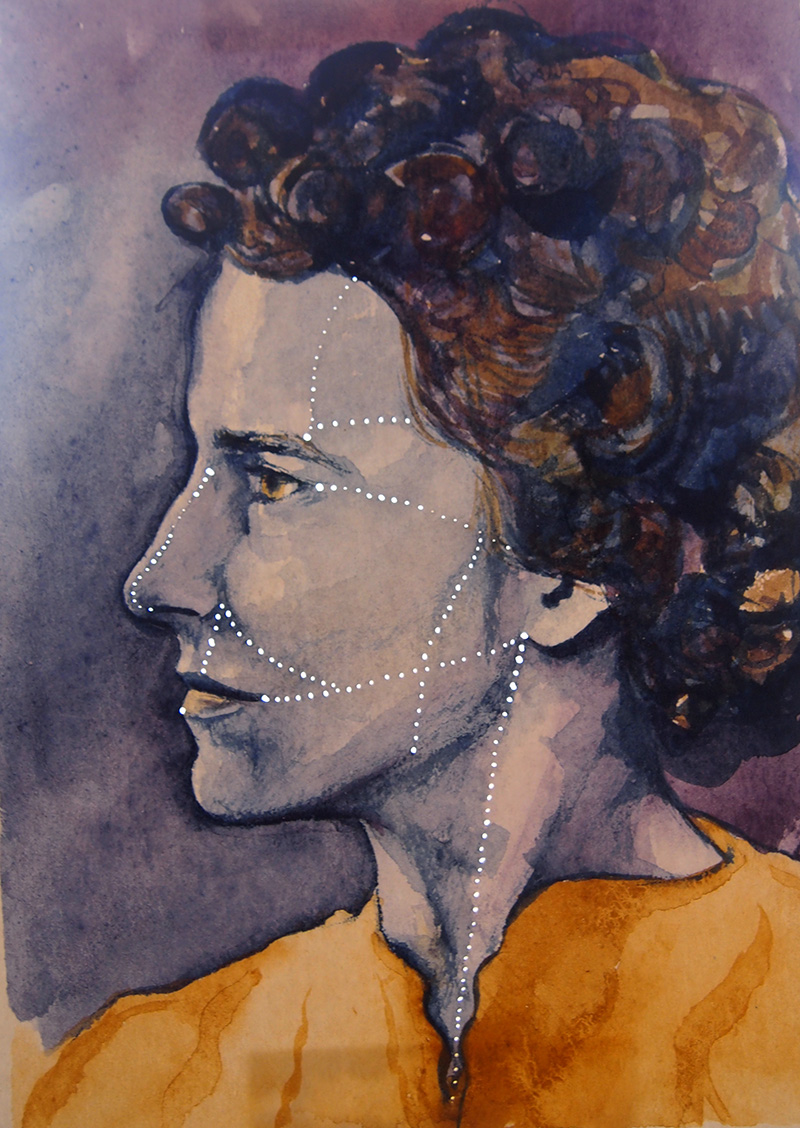 My Mother's Mother
Works mounted on the window so natural light could connect the dots between the lost generations. Gamble Street Gallery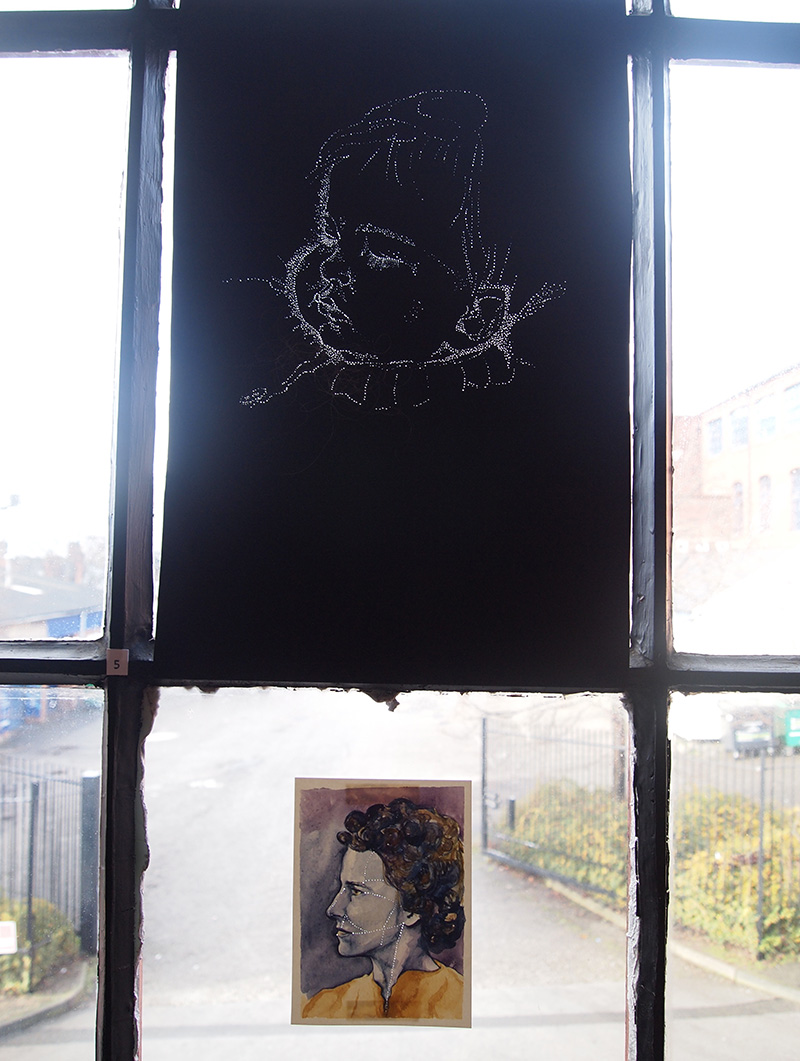 Window view, Gamble St
Genetics: Do bees have fathers? Who was my mother?
Below are traditional gesso panels carved and rubbed with silverpoint. A bee in gold leaf is poised next to the child's hand and another real bee is held in an acorn nest with swan's bum fluff held in the Mother's hand. Hand felted wool connects the child's hand to the mother.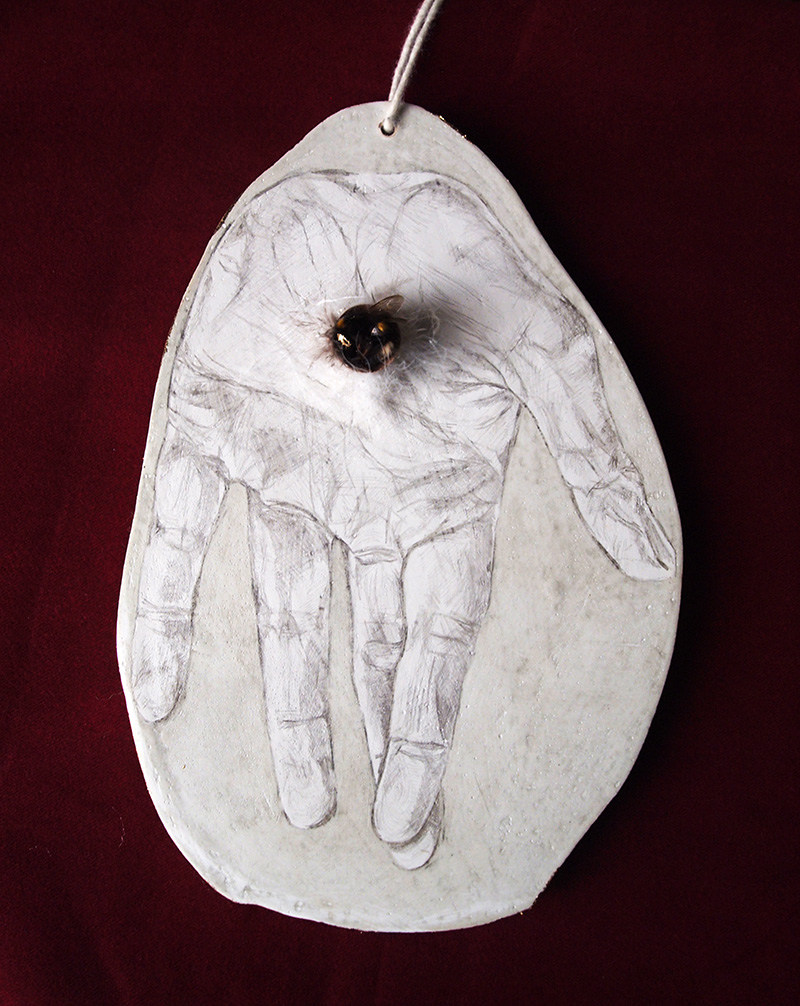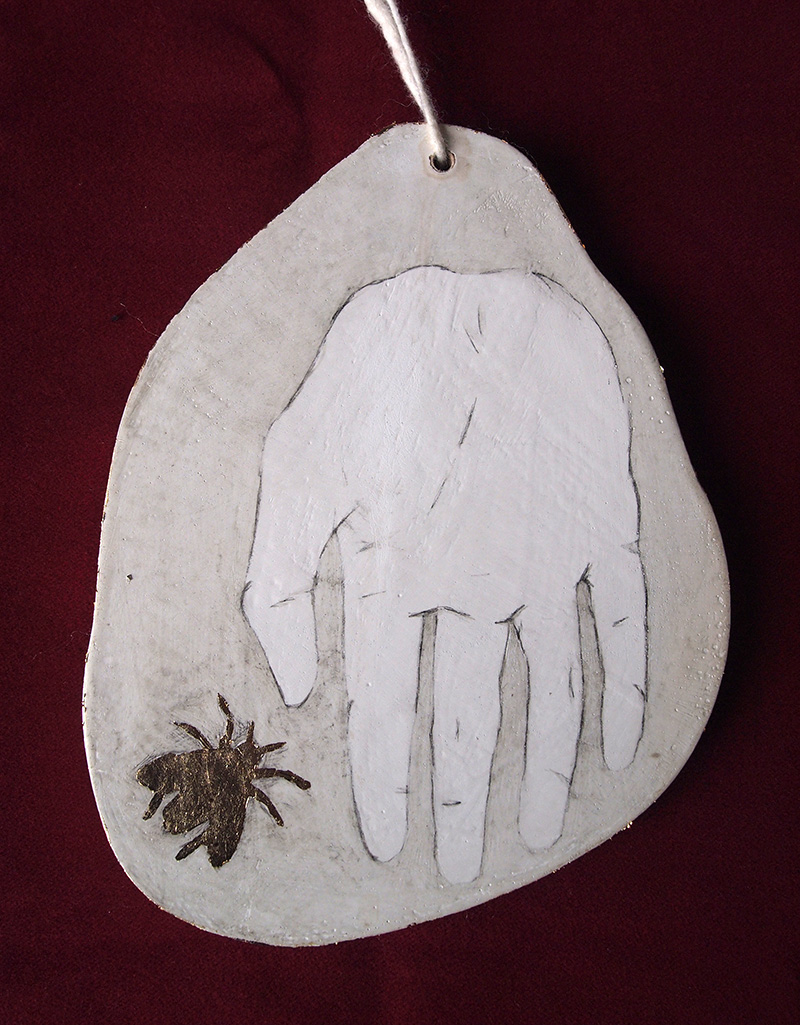 Gloves on a string annoyed me as a child.
Hand rolled felt, silver point, gold leaf, acorn cup, bee and swan bum fluff on traditional gesso on wood./p>