A beautiful, playful exhibition exploring childhood memory and imagination
---
A beautiful, playful exhibition exploring childhood memory and imagination
---
Angels on Washing Lines was yet another brilliant, child friendly exhibition held at the Aberystwyth Arts Centre. Having said this my children were keen for it to be interactive which was a slight challenge on the 'look don't touch' gallery mantra that often feels so stifled when wanting children to engage with art. A bit like telling someone to stay still when wanting to move to music.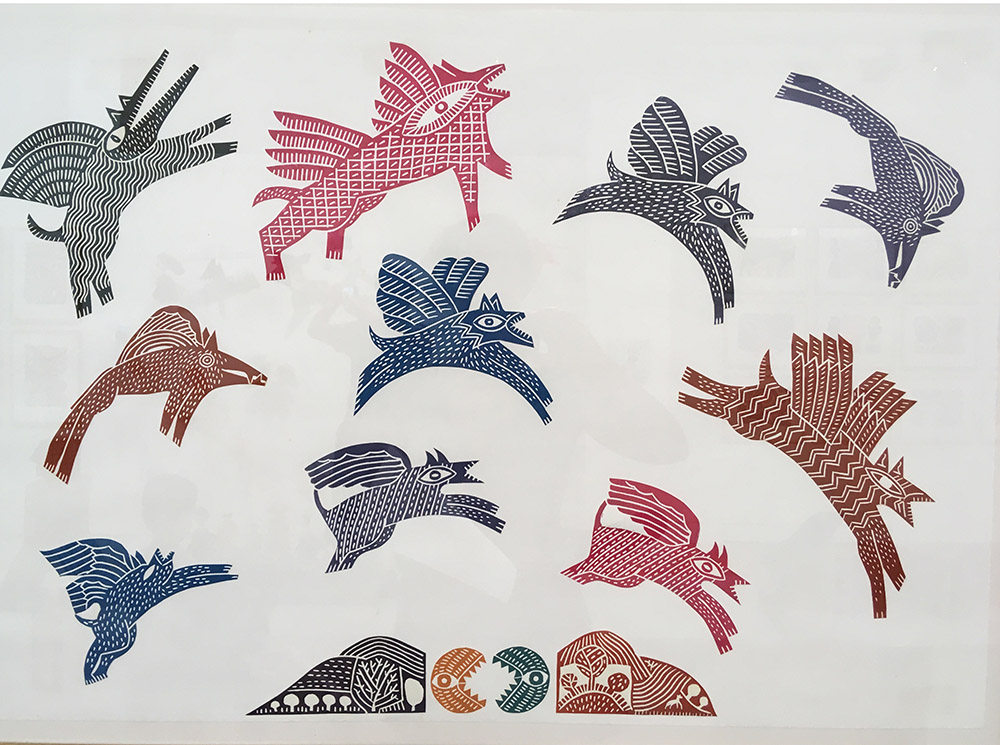 All the same it was inspiring, joyful and brilliant to the sense. So playful to adult and child alike. David Jones describes himself as a hands on maker, he is a soprano saxophonist and amazing printmaker. Childhood memory and myth and folklore are intertwined to give a huge sense of how important it is to tap into the playful, childlike imagination throughout our lives.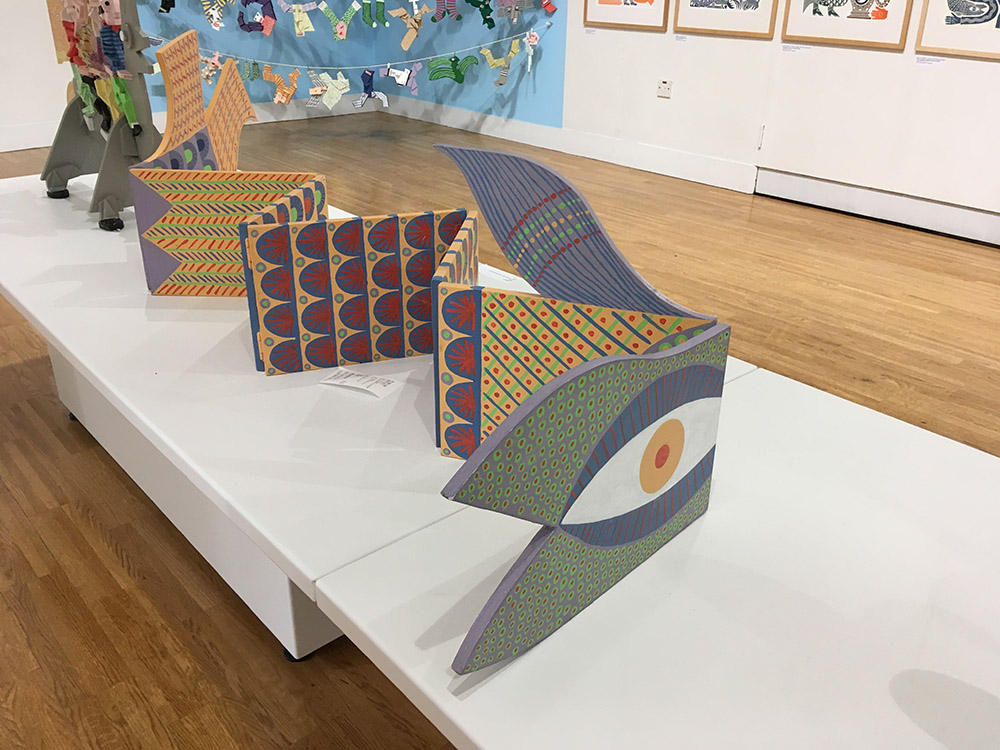 Keep dreaming, keep imagining and most of all keep playing folks.