Painting with Casein – My first test sample
It seems like a natural progression from making my own plant based inks, egg tempera, beeswax encaustic, using hair and blood to then experiment with casein or milk paint.
I first heard about the material through artist Mark Gordon probably 10 years ago. He studied at the Ruskin School of Drawing and Painting in Oxford and made beautiful ethereal images using handmade encaustic and casein varnish. I arranged to visit his studio to discuss materials after learning he also used traditional gesso as a ground like myself, which was quite unusual.
I remember coming away inspired and in awe and with a list of materials and tools I'd need to start my experiments, he gave me some blocks of beeswax and talked my through some of the processes involved. The studio he shared with a restoration specialist was itself a treasure trove and they obviously shared a passion for antiquity.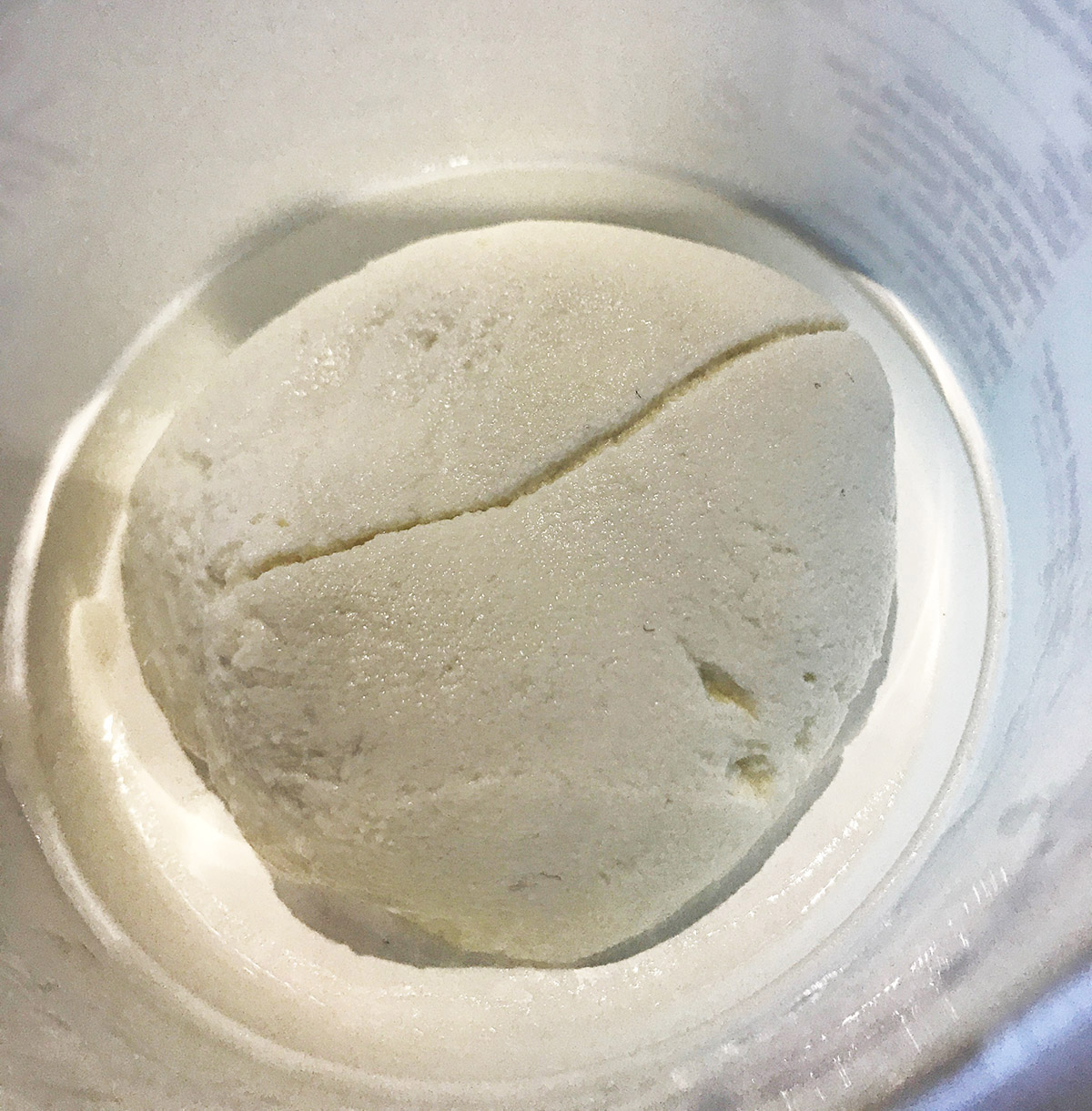 Well soon after I ended up having three children and I never did get to experiment with making casein. I did however start to use egg tempera, silverpoint and later used a combination of egg yolk and encaustic to manipulate my hair on a painting surface. There seems to be some sense of alchemy or magic when using raw materials to make art.
After having my first child I remember having a freezer full of breast milk and doing lots of reading about how I could use it. I found a lady on Etsy who made casein plastic jewelry with breast milk. Again I didn't really have chance to pursue this having twins and a daughter within 22 months of each other. I was somewhat distracted but milk still made an impression as you can imagine.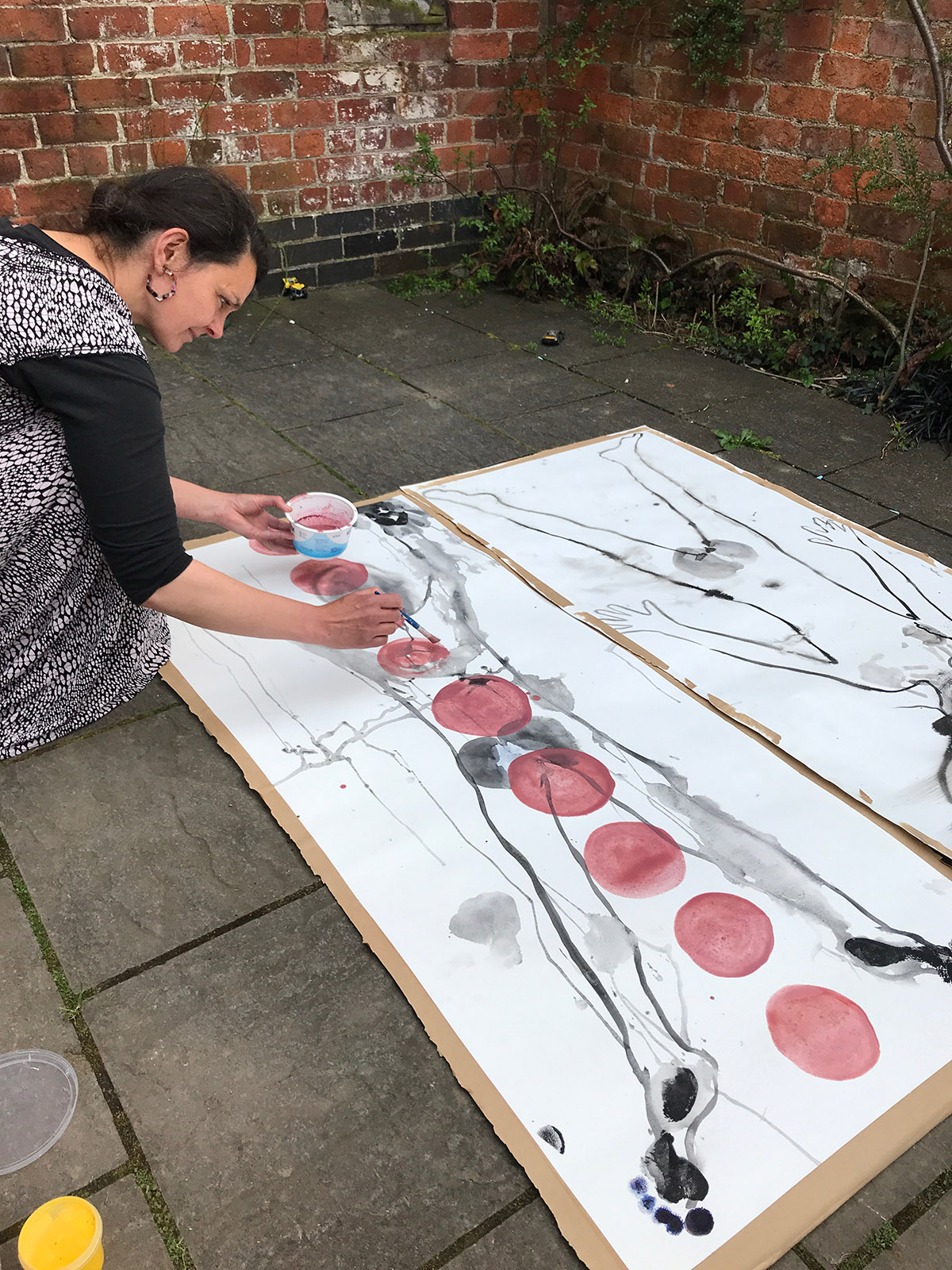 So now I've finally got round to revisiting milk and the role it might play in my artwork. Casein is magic. I looked around at recipes and decided to go with popular recipe of semi skimmed milk add white vinegar to speed up the separation of the solids. This is basically making cottage cheese or quark. You then use a muslin to drain the liquids and keep the solids in one piece. Rinsing the vinegar away gently with water. I actually used a pair of tights as we're in lock down and I didn't have any muslin, it worked fine. Now this stuff doesn't have a long life. A few days in the fridge and by the time you've added hydrated lime and pigment you don't really want to be keeping that nasty stuff with foodstuffs. So what seemed to work best is to make it into paint and use immediately.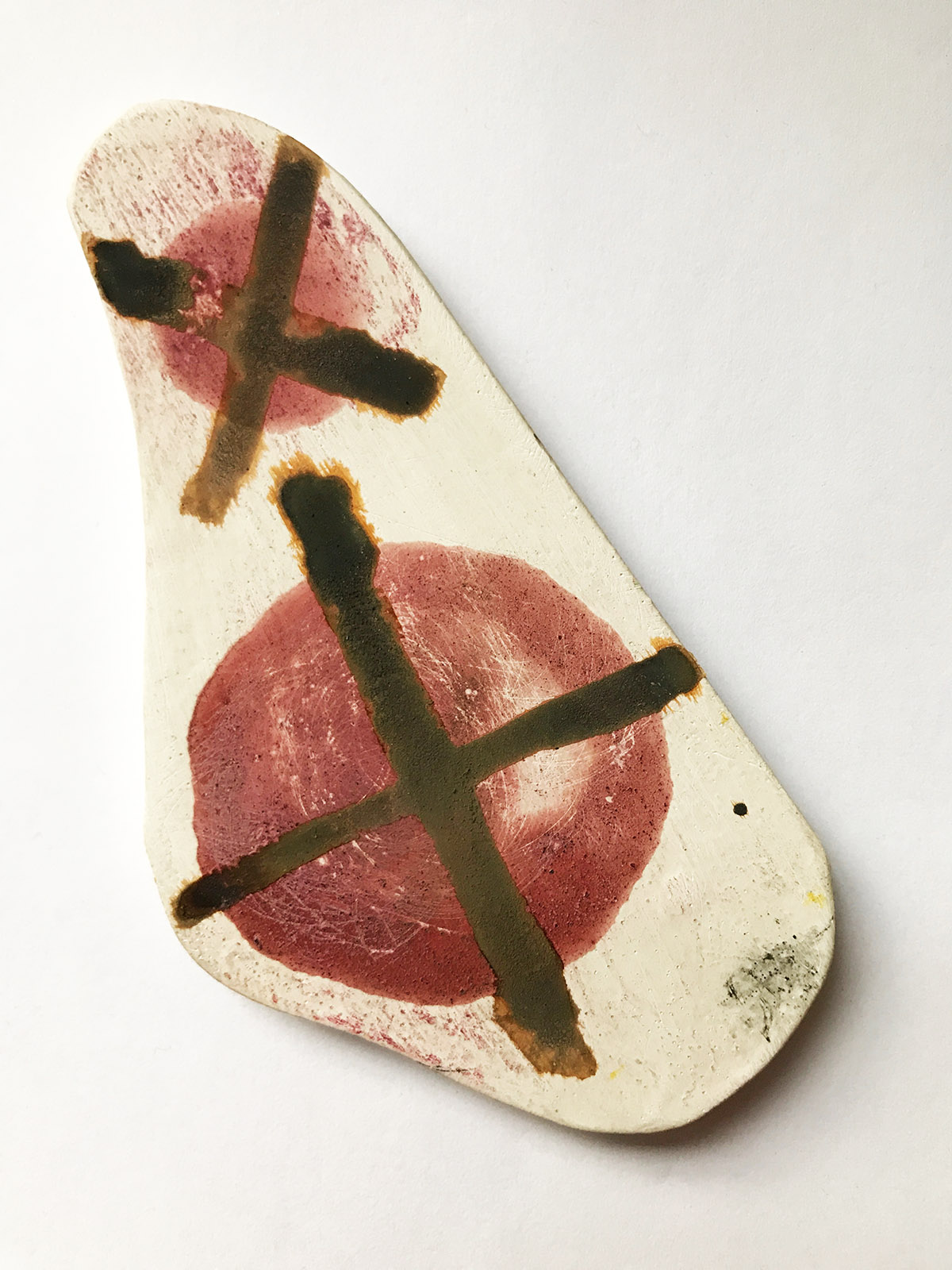 I really liked the feel of the paint on the brush although mine was a little gritty. I will use a muller next time like when making egg tempera. I did test pieces on 300gm fabriano paper and several thicknesses on traditional gesso on wood. As I like to get fierce as well and delicate with my materials I have sanded and also tried buffing and polishing a sample, this is lovely and quite addictive. It also made me realise that to maximize it's potential a gesso ground would be preferable to paper. I now really wish I had some breast milk lurking in the back of the freezer. My breastfeeding paintings need some human casein paint.