Visiting art galleries with kids
---
Visiting art galleries with kids
---
The Exhibition "Is This Planet Earth" Aberystwyth Arts Centre. 2018
Angela Kingston, Curator of Is This Planet Earth?, said: "The theme of this exhibition of paintings, sculptures, videos, sound work and performance is part eco and part sci-fi – 'it's life, Jim, but not as we know it'.
"Many of the artworks are breathtakingly beautiful and there are also a few surprises and delights.'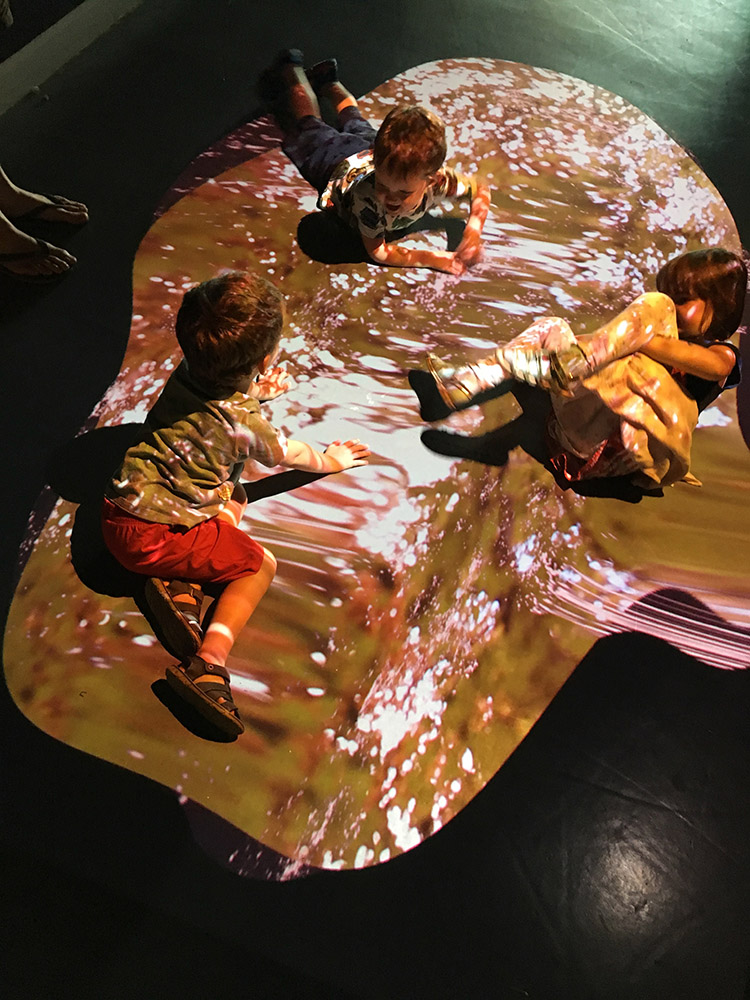 Helen Sears. End Of Things. 2015
This exhibition worked in so many positive ways for my family. We all took something away and had a great experience on different levels. It was the variety of artist responses to the theme and the diverse media they used to make their work that appealed at all levels.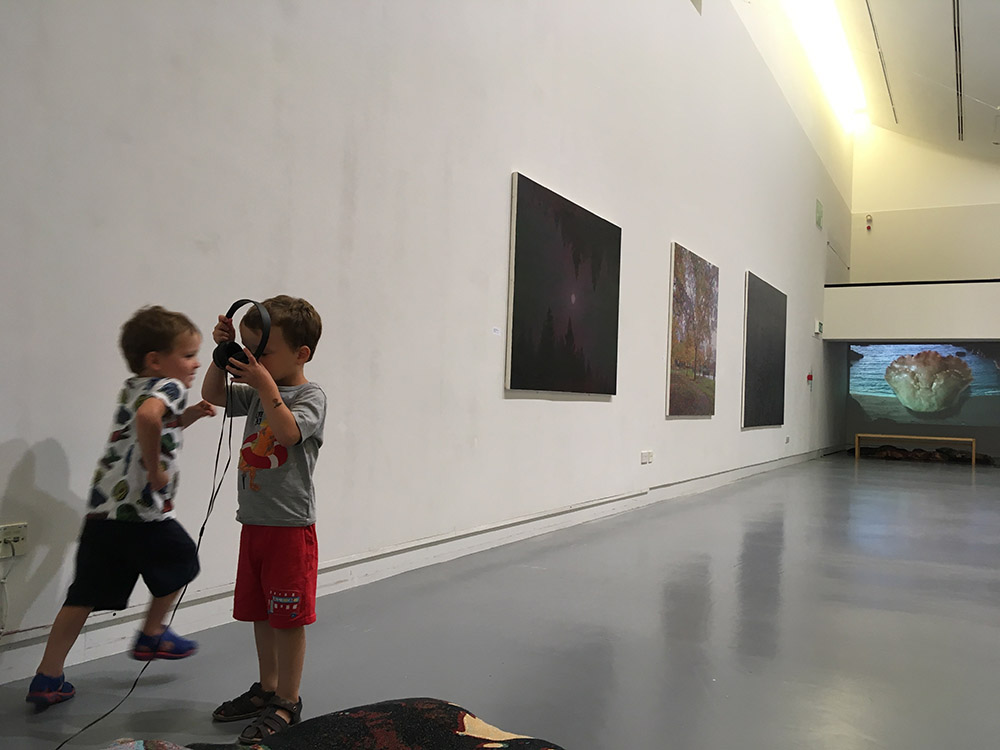 Helen Sears moving image floor projection work 'End of Things' was the focal point and main attraction for my children. My 3 year old twin boys loved wearing the headphones to experience the sound work of Jason Singh. The film 'Sea of Glass' by artists Sean Vicary mesmerised us all. Interestingly Helen Sears was the first woman to represent Wales at the 2015 Venice Biennale. Well done to the the curator for capturing our imaginations and Aberystwyth Arts Centre as one f three galleries hosting the exhibition. It truly was an inviting family exhibition we makes a refreshing change.