Let's take an honest look at my creativity this week. Not a lot at all, I've been focused on reviewing and compiling my back catalogue and trying to speak eloquently about my practice for a module of my Master's degree. We should have been doing this to a group of peers but instead I had to talk to my phone for 20 minutes (uninterrupted by children I might add) about my developments or crazy ramblings through my practice since starting the degree in November. I'll add that having started this degree as all three children went to school for the first time I suddenly had autonomy and a studio space away from the kitchen table for the first time in 5 years.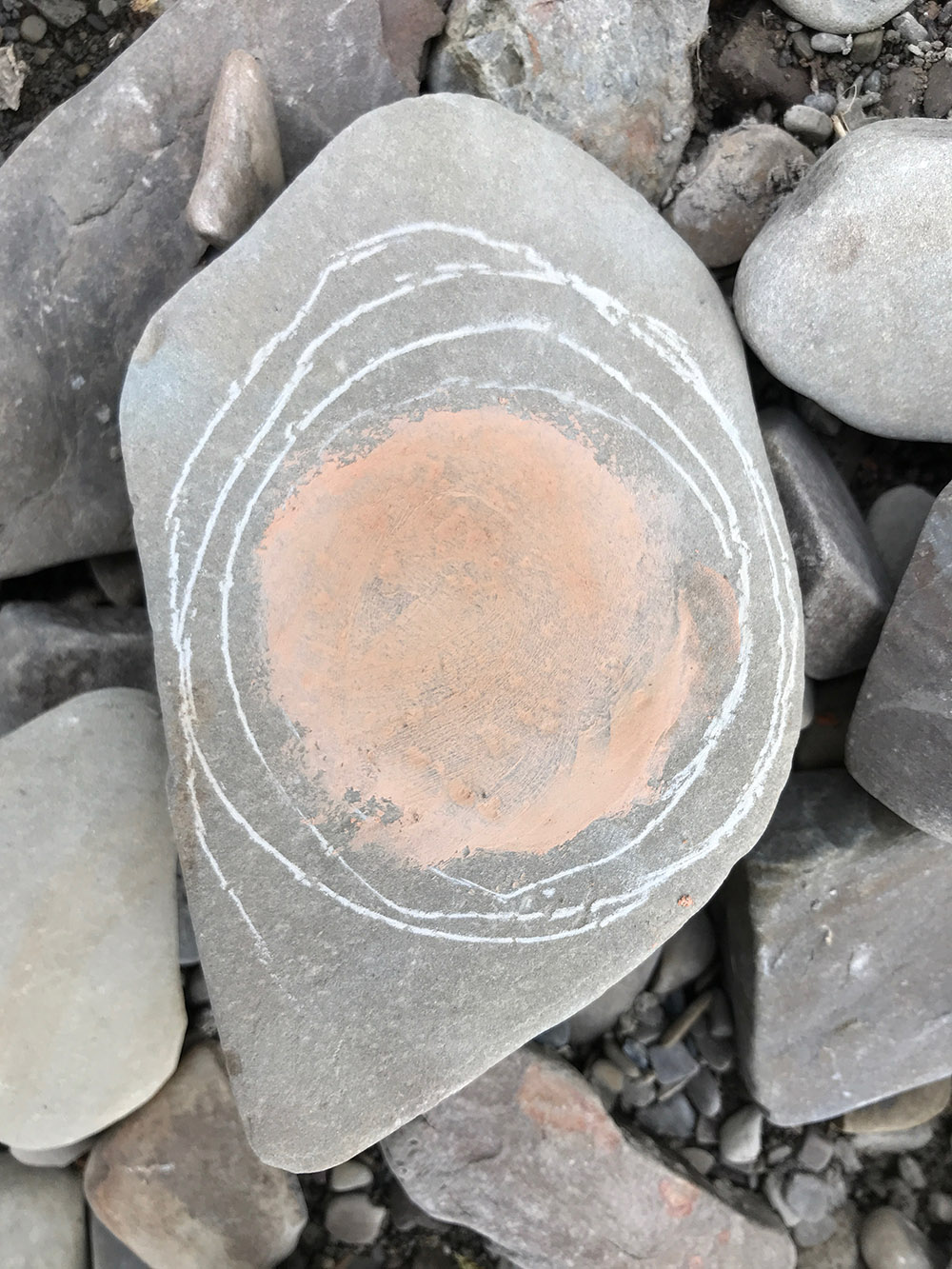 So, not much creativity but a really useful time dissecting my practice, my work and my paranoia's. Am I good enough? Is what I have to say important enough? Should I be making these sacrifices to push beyond? It's been a really useful springboard to get me back on track in my research, trying to understand why I make the art. It's also helped me focus on what's important and why I want my children to see me in these struggles to be authentic and doing what makes my heart sing.
My daughter and I crushed terracotta brick shards on rocks by the stream, drawing happy faces. Later in the week this transformed into 5 minutes slicing and mending a work in progress. A painting using handmade casein paint with added oak gall and onion ink. The how-to is for another blog post me thinks! Small stumbling steps, but that's how it is right now.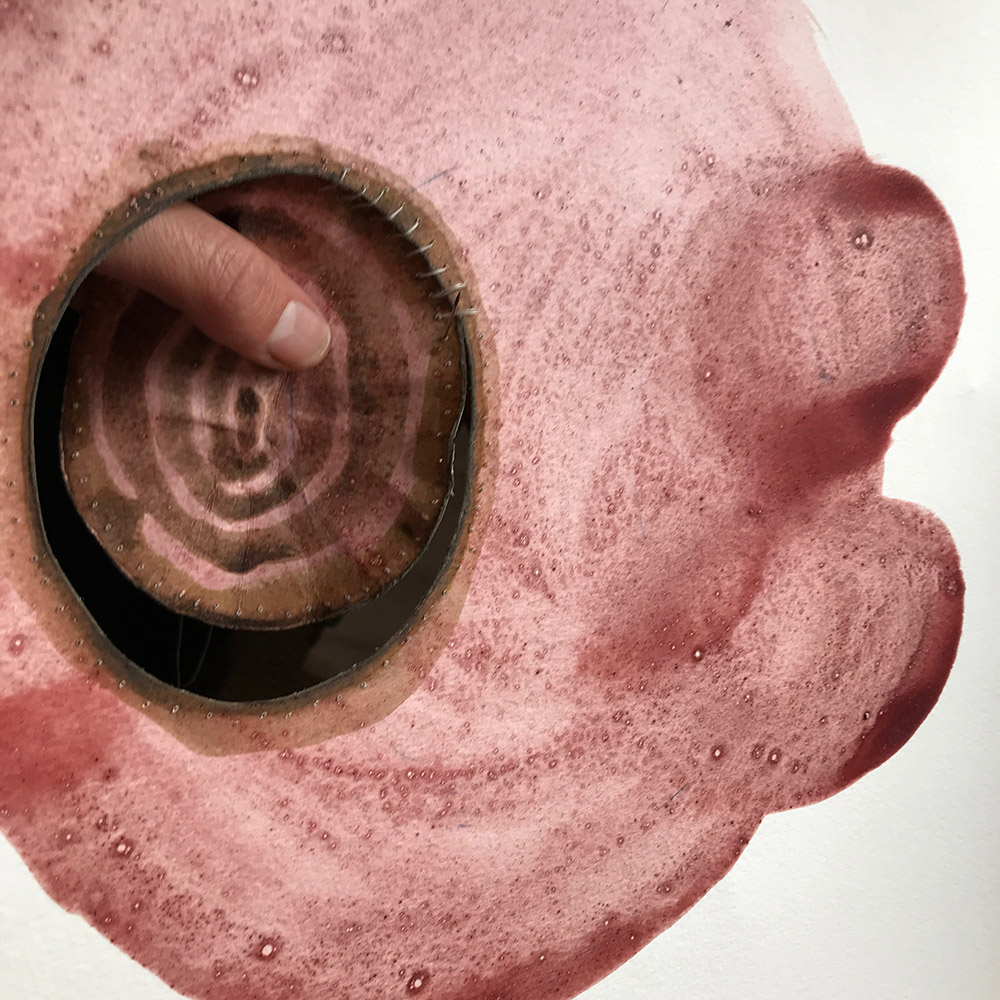 So really I've achieved a lot this week. We've muddled through the 6th week of isolation and had fun intermingled with fear and calamity along the way.
What's important is we're all healthy and we've got each other. We get to be ourselves, using mud, tears, milk, beers, pegs and threads.