The material's history and it's influence on my practice.
---
The material's history and it's influence on my practice.
---
I've been obsessively using traditional gesso as my surface of choice for over two decades. I just can't shake it off.
Don't be mistaken this isn't the acrylic based stuff you buy in a tub. Don't Google gesso, although it did make me giggle as 'who invented Gesso?' gets you 'Bob Ross' as a result. Good old Bob and that hair do. That's definitely not the real stuff! But apparently his hair was. He did however have his own brand of black acrylic gesso popularised through his TV series.
It becomes a bit like a special club, it's so time consuming to prepare that only those completely hooked are in the Traditional Gesso club.
The Gesso I'm talking about was used by the Roman Egyptians in their Fayum Portraits, earlier still it was likely used as a ground for Buddhist monastery wall paintings from the 12th century BC in NAKO in the Himalayas. It's basically ancient stuff. Early humans used gypsum for white in their cave paintings and ceremonies. It's the later addition of a glue binder that makes Gesso a popular surface to seal wood with before painting with egg tempera like those in 6th Century AD Greece. Egg tempera and Gesso continued to be widely used by Medieval and Renaissance painters until it was superseded by oil paint.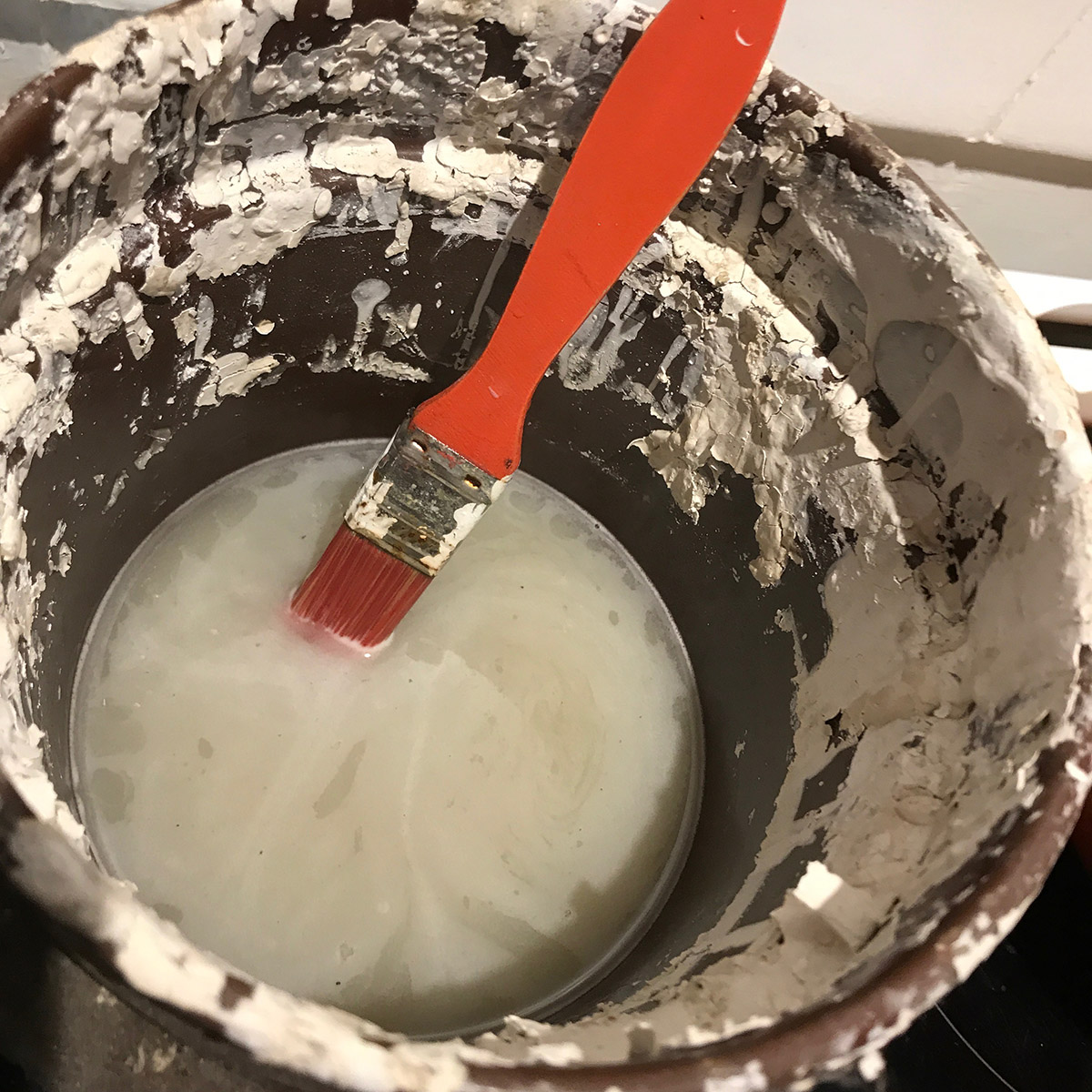 What's involved? You soak glue crystals overnight, adding water, heating slowly in a double boiler, sifting in whiting bit by bit and finally painting it warm onto sized wood panels. You wait for it to dry, sand and start the process all over again. You do this up to 10 times to build your ground. There are no shortcuts, no quick fixes, it is a time consuming ritual. Once you've committed to the process it has to be completed or your materials spoil. I personally think it is well worth the effort. But don't get me wrong it is a complete blooming faff.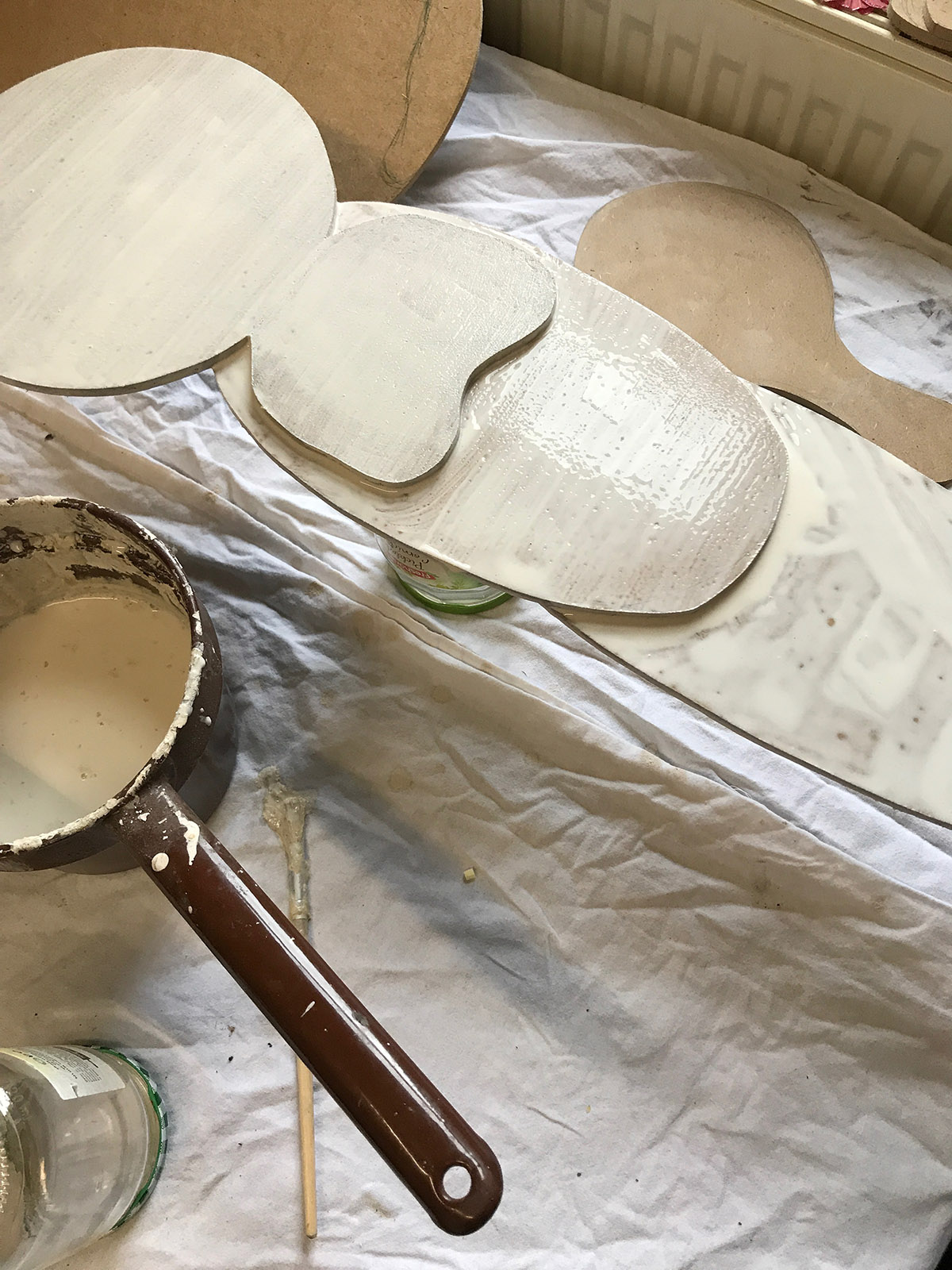 My obsession started back at University when a tutor gave us one of the few practical sessions available. It was just on the back of a canvas stretching class and to use up the rabbit skin glue size we'd prepared. Even back in the 90's these sorts of practical and traditional skills were not en vogue they just weren't seen as contemporary. A conceptual bias in teaching had begun to take president although my university still had it's invested painting tutors. I feel extremely privileged to have this skill now and that's probably why I still have a thirst for attaining new hand held knowledge. These cultural, but more importantly human traditions are being lost. This is also why I'm doing my Master's in Fine Art at Aberystwyth University. Our art building houses it's own museum collection and is still rooted in the traditional.
Traditional Gesso, wow what a surface. Smooth hard, white and you can scratch into it, sand it away, build it up in relief and the resistance is brilliant! Canvas just annoyed me after that. Bounce, bounce, boing, rip.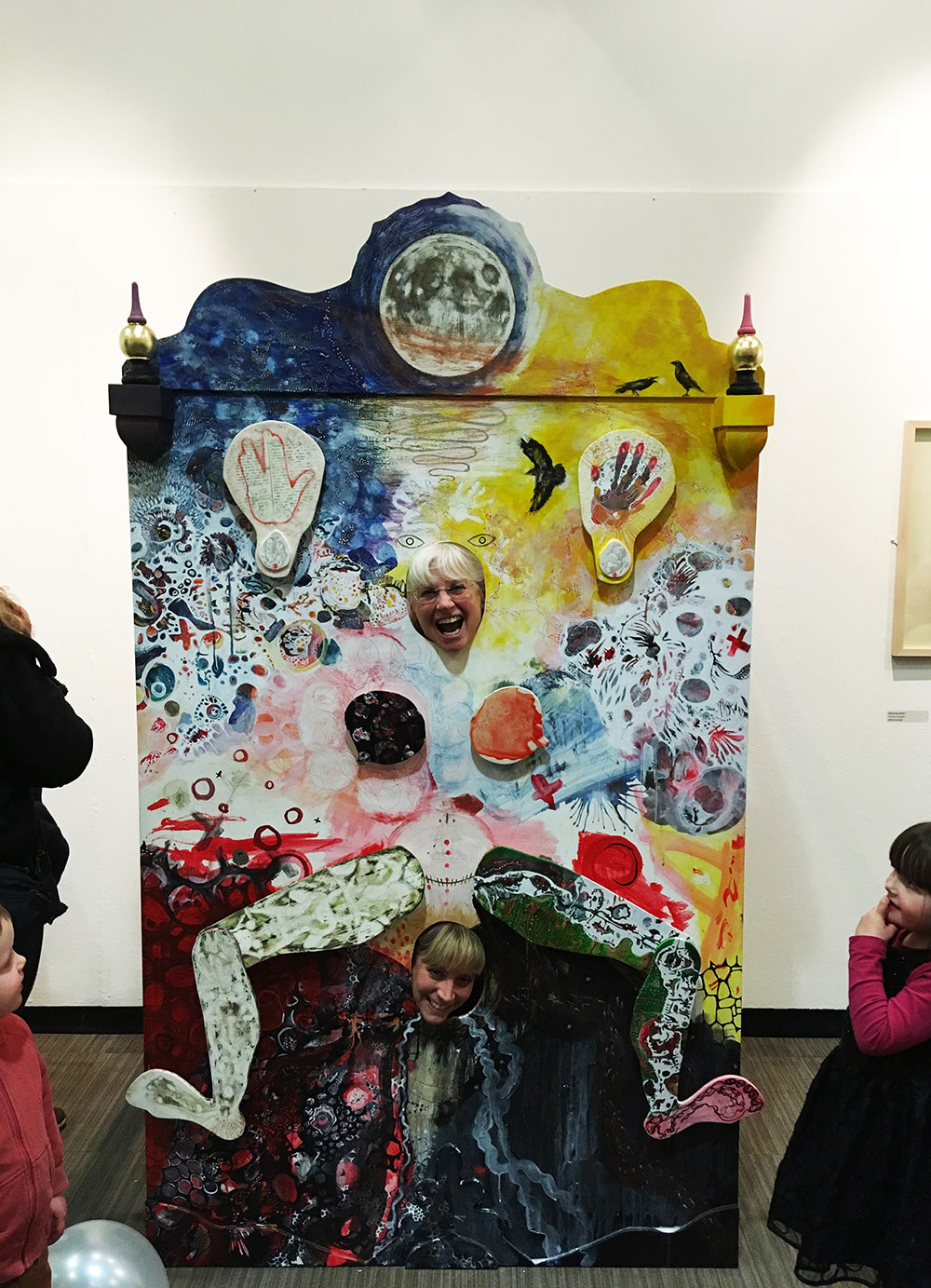 This obsession has led me to traditional painting methods like using raw pigments to make my own paints, egg tempera, casein, metal point, oils and encaustic. Gesso has been around for a long, long time. This led me to study with one of the UK's leading Iconographers Dr. Irina Bradley. At the moment I'm experimenting with handmade casein paints and using hair, egg, wax on the surface. Mostly commonly today though it is used in restoration and to build up a surface that will then be water gilded like relief picture frames.